"Staccal" is equipped with 11 different layout calendar month, week, day, standard side-scrolling, search and view the list, and two other vertical type calendar to scroll vertically.
You can choose the one that suits for your lifestyle from 11 different calendars, and make your own calendar.

Staccal for iPad is equipped with "iPad mini Mode", the feature to optimize the size of UI controls to 10inch display and 7inch display of iPad mini.
Staccal for iPad provides the best user experience on both iPad retina and iPad mini.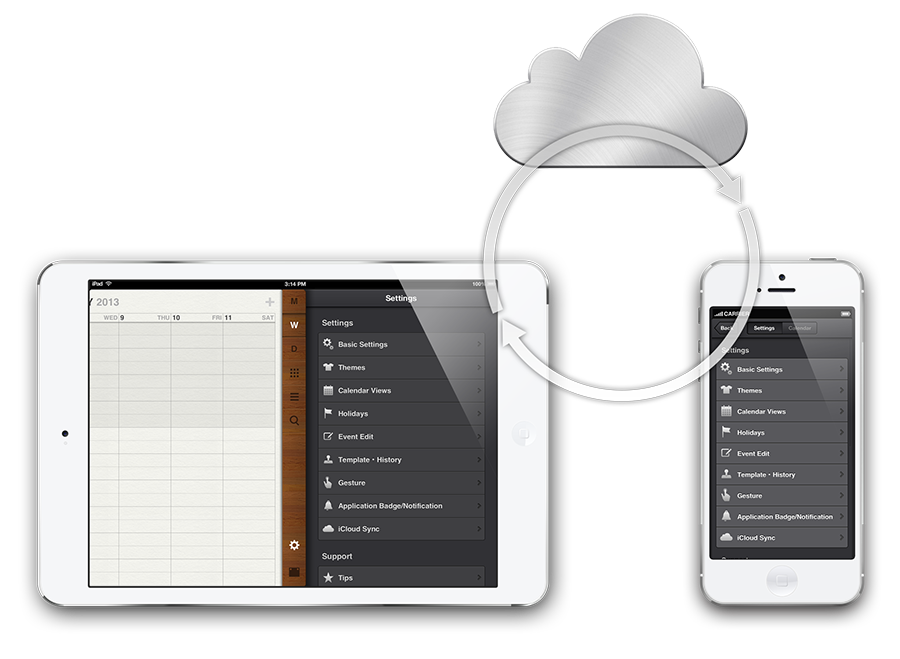 Staccal can share the configuration among multiple devices by synchronizing via iCloud.
Any configuration applied to one device will be synchronized to another device.

Staccal has a very colorful gesture control, drag the event and resize the calendar in a pinch, operations such as registration of all events is available in the layout setting with double-tap.
Trace

Staccal gives you full control of events by touching directly with your finger.

Swipe

You're gonna love to close the dialog by swiping it to the sideways.

Pinch

Expand or narrow the calendar view by pinch gesture.

Double Tap

Double tap the day you want to add a new event.

Drag & Drop

You can move and change the duration of event by Drag & Drop.

Customize

You can even customize the behavior when you 'hold' and 'tripple tap' the calendar.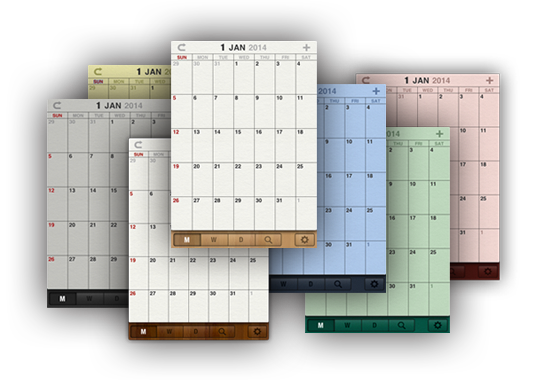 Themes are aligned and many textures to refill the calendar background. You can choose according to your style and mood.
More theme will be updated in the future.